A little about my own wedding and how to incorporate art to make a personal brand
WHO WE ARE AND HOW WE MET:
I was born and raised as a city girl in Los Angeles, California in a very large Jewish family. Hart, my groom was raised in Kentucky, where family and culture revolves around horses, bourbon and southern hospitality. Somehow fate brought us together through young professional programming at the Jewish Federation in Birmingham, Alabama. The Southern Belle in me was quickly discovered, and Hart and I bonded over our shared values of family and tradition and a mutual love for country music and Judaism.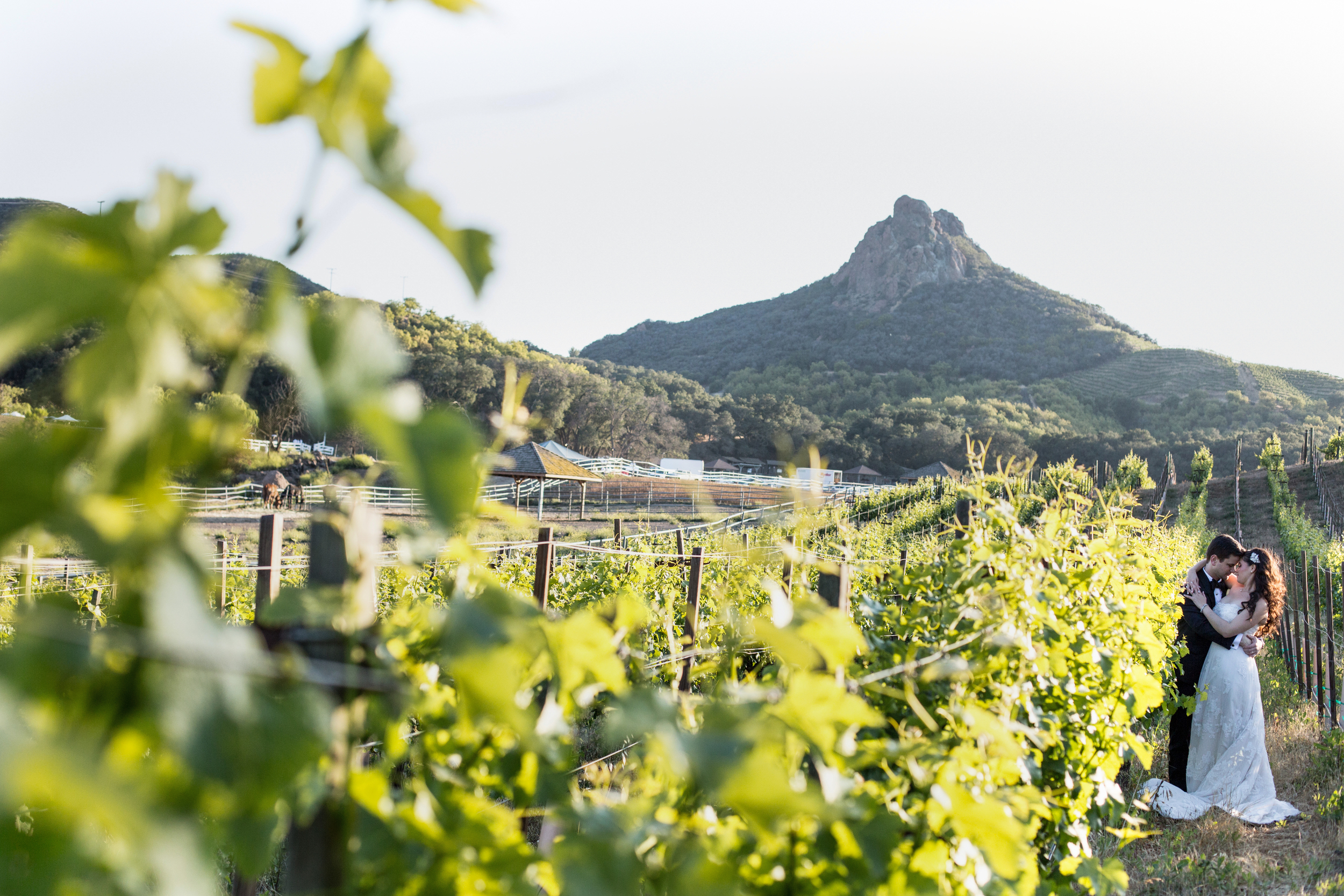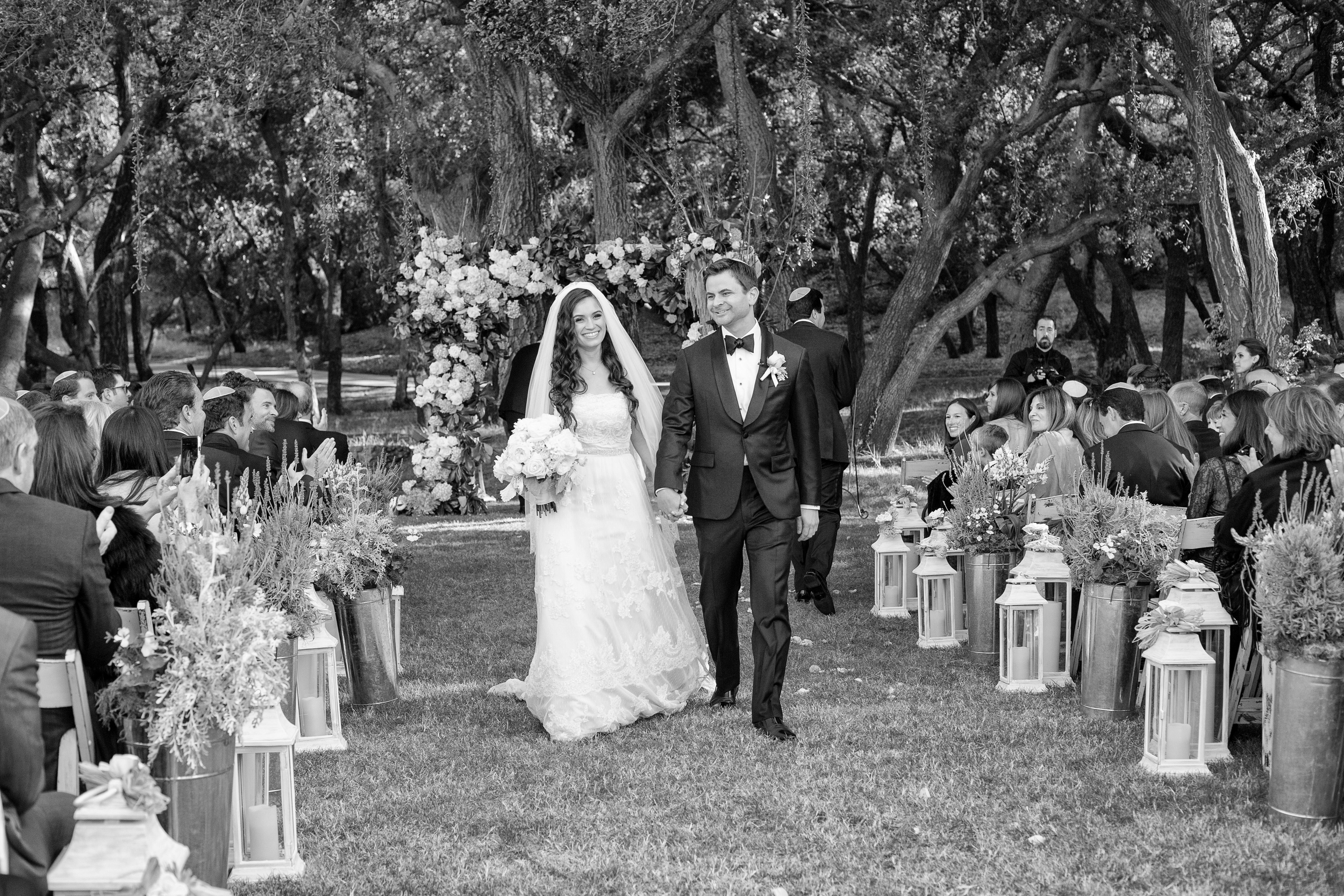 OUR LOGO:
Our logo was featured throughout our wedding, from the save the date to the invitation, menus, program, signage on the day of the wedding, hotel welcome bag, welcome letters, wedding cake and USB escort cards filled with our favorite country music songs.
This logo was a monogram with the letter 'C' for Cole (our new married name) with a silhouette of us inside the enlarged patterned letter. On some items we used the original drawing and some we used a stamp that was created from the drawing. I chose to design a monogram for our logo since they play a big role in southern culture. The use of the same art image throughout the wedding helped to integrate all the separate pieces of our wedding into one cohesive unit.
OUR WEDDING INVITATION:
Our wedding invitation featured the scene of our wedding: A bride and groom standing under a Chuppah (wedding canopy) with yellow roses and blue hydrangeas set on the backdrop of a white picket fence and large tree.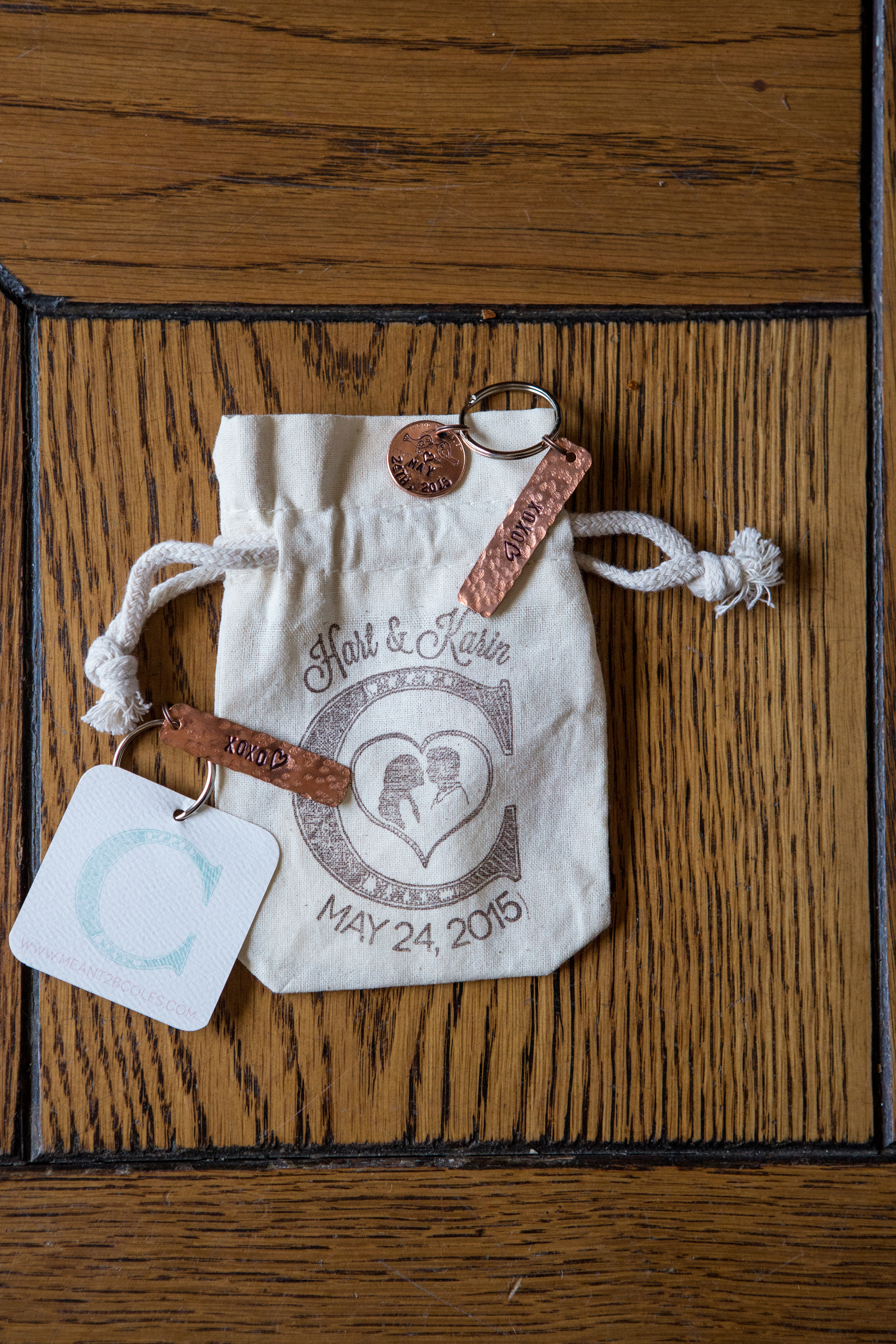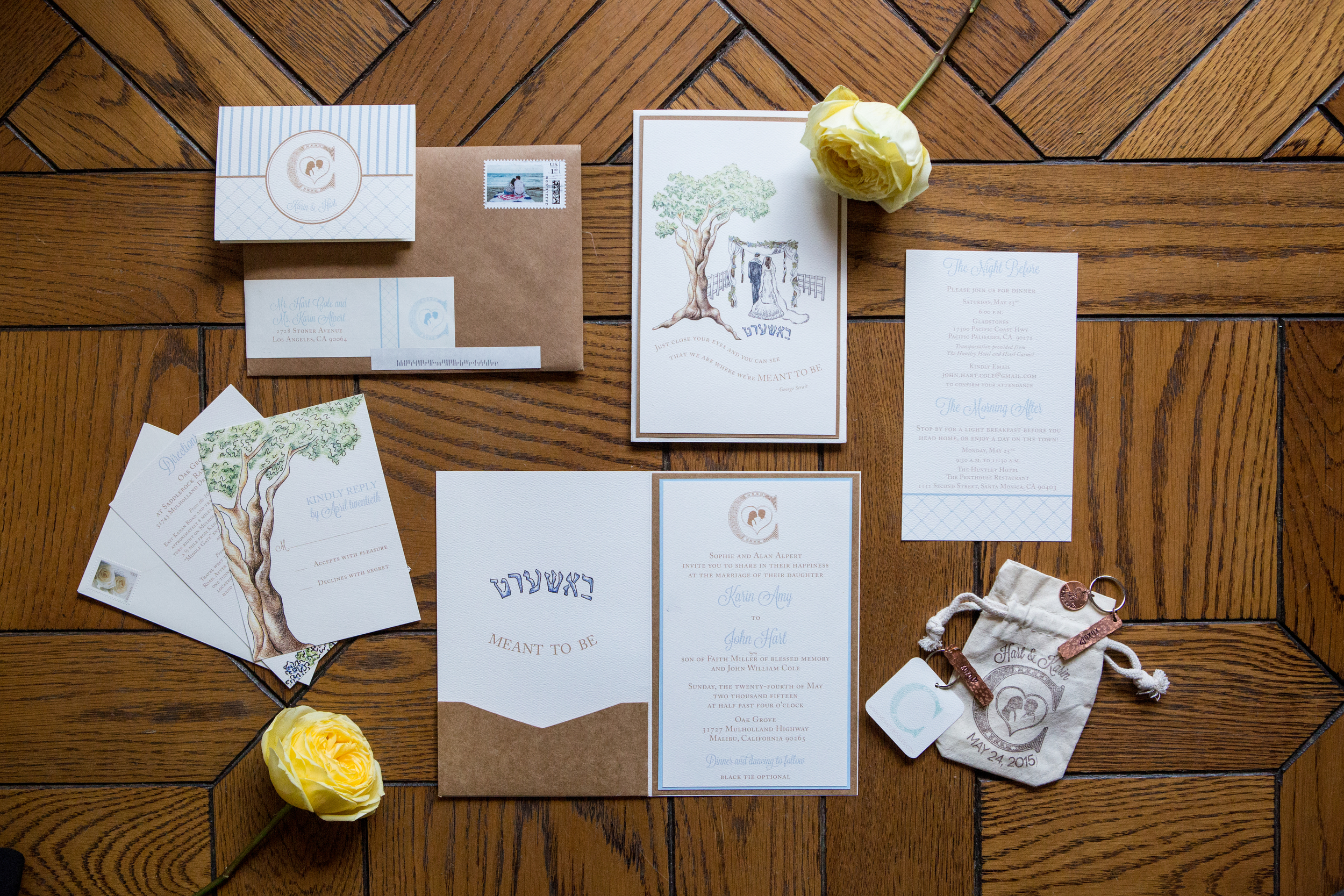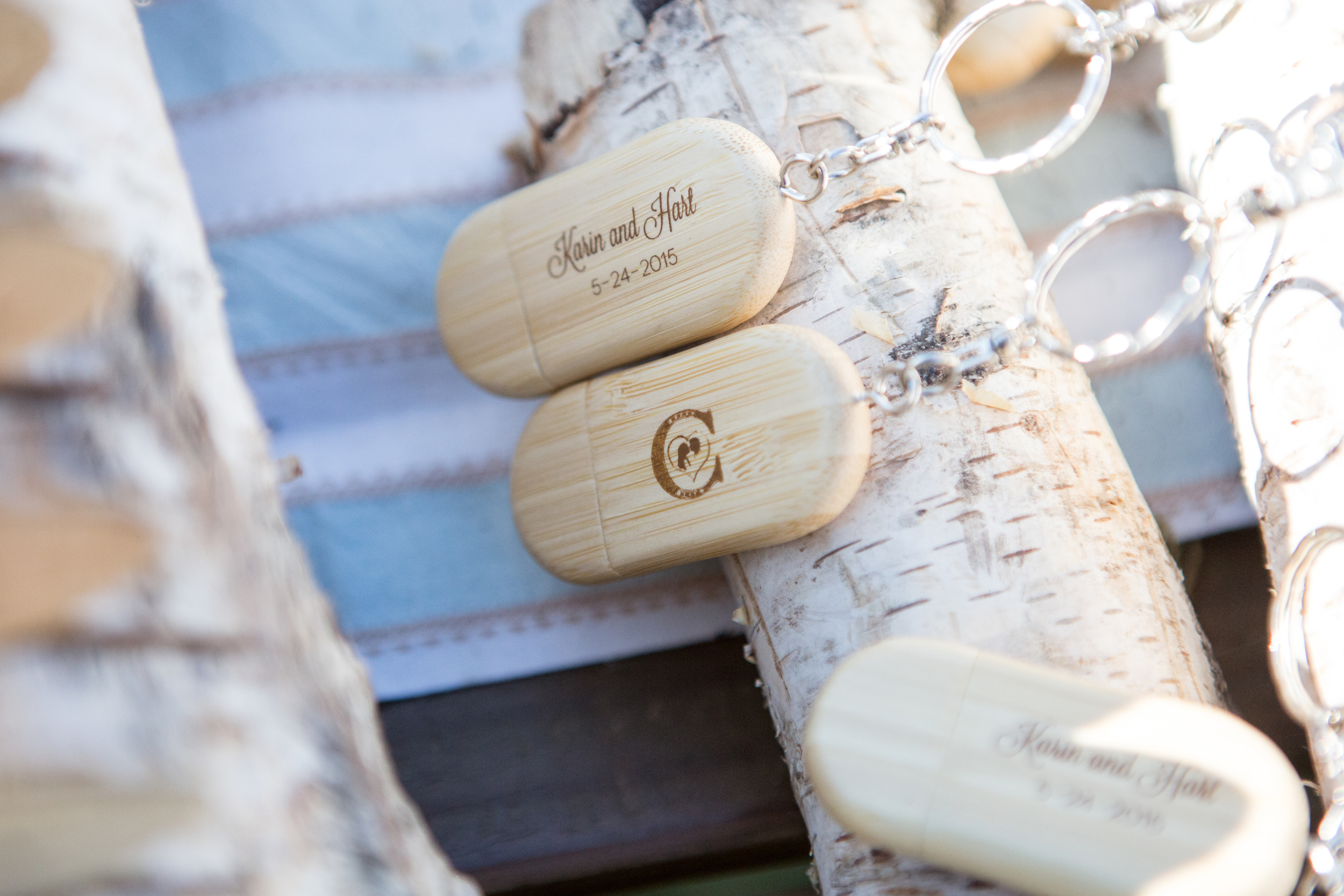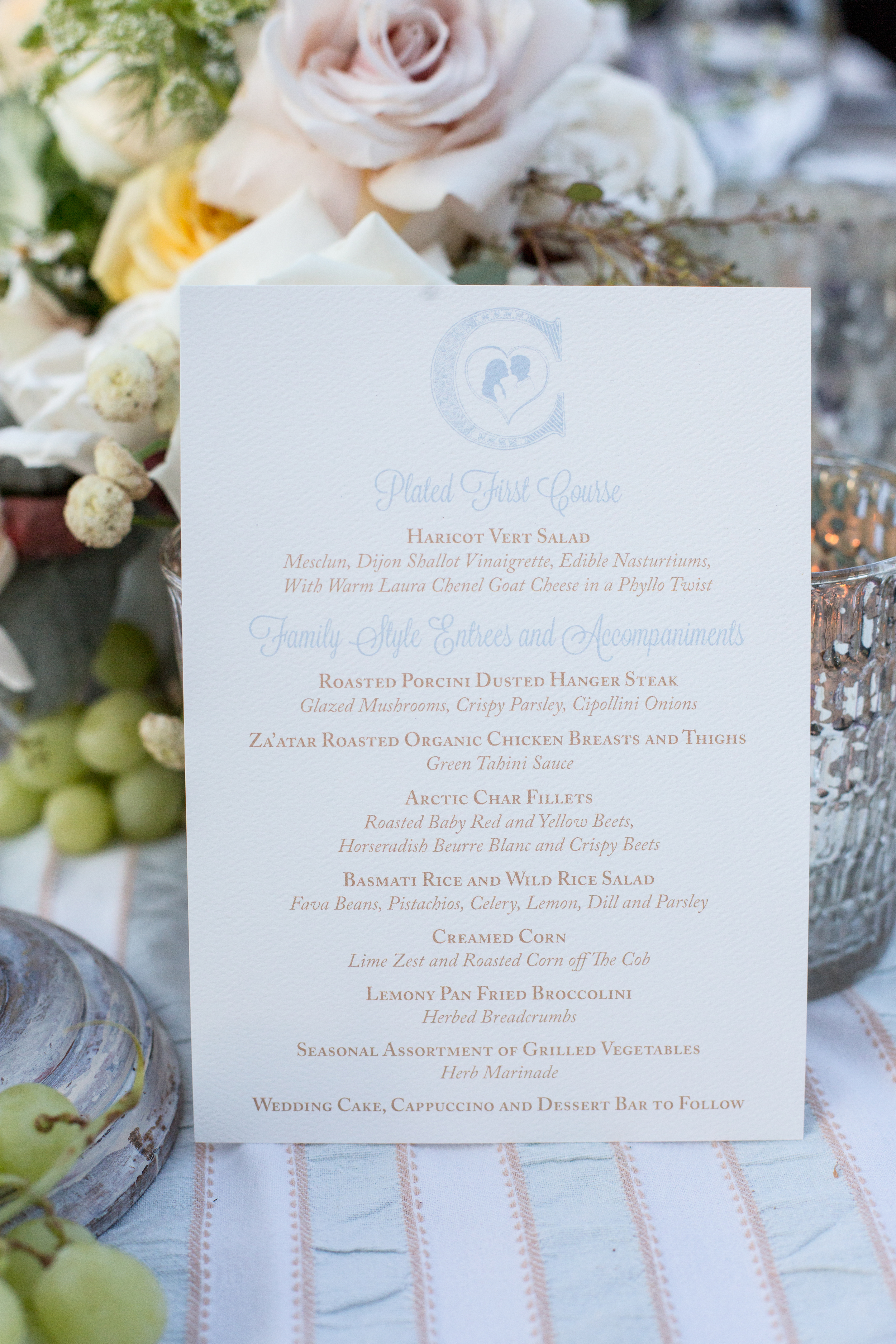 Made in collaboration with Jessica Creter of Tulaloo Stationary Studio / Maya Myers Photography
OUR KETUBAH:
I painted our Ketubah with a similar scene of the tree of life, our Chuppah and a honeycomb hanging from one of the branches, because Hart calls me honeybee.