Sharon has been one of my closest friends since childhood which began during elementary school in LA. Sharon moved to NY while we were in middle school, yet our friendship has continued to grow and strengthen, despite long distance. We have shared all of life's important adventures and milestones together, and as soon as I met Miles, I knew he was the perfect match for Sharon. I think when they got engaged, I was just as happy as they were! And even more excited when they asked me to design their Ketubah.
Sharon and Miles met early in college, studying at Johns Hopkins University, and became instant friends. Post graduation, Sharon moved to New York City, and Miles moved an hour away to Scarsdale. Yet, he conveniently took the train to the city every day to take MCAT classes, and of course, to spend more time with Sharon. While it took her some time to catch on, once she did, their relationship grew from a close friendship to a great love and special bond as a couple.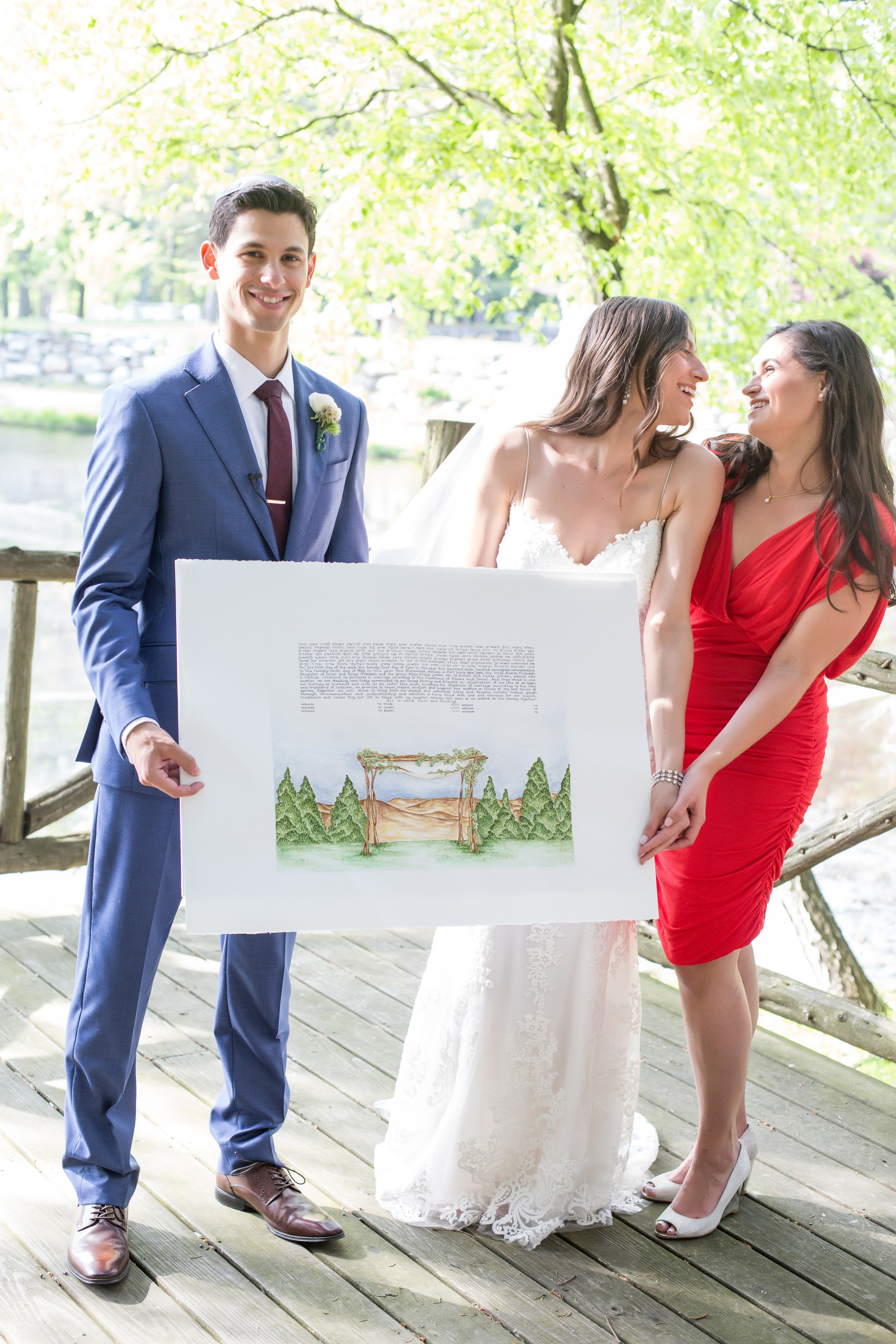 The Ketubah:
Sharon and Miles got married in Port Jervis, NY at Cedar Lakes Estate. For their wedding weekend, they renamed the venue to Camp Shmiles! Camp Shmiles was a stunning mountainous campsite with a gorgeous lake. They wanted their Ketubah to embody the beauty of Camp Shmiles, showcasing the landscape of their ceremony site, with forest trees and mountains in the distance.
It was a beautiful site and wedding for such a beautiful couple inside and out. I am thankful they chose me to create their Ketubah and to be one of their witnesses, signing this everlasting marriage document.